Decades of Photography work in Omaha.

"I've been taking pictures since I was old enough to hold a camera!"

That's what our founder Tim Lillethorup has to say about his lifelong fascination and love of photography. His grandmother Lela Lillethorup was an amateur photographer in the 1920's. His grandfather Niels Lillethorup was a photo hobbyist with his cameras out for every family occasion. Tim's father, Galen Lillethorup took the family interest to a whole new level with his early 1950's career in television as one of Omaha's first broadcast journalists and motion film camera operators. There were cameras everywhere growing up in the Lillethorup family.

In the early 1970's Tim processed and developed photos in his basement darkroom, shot on his first Pentax camera. A few years later he was working as a bicycling photographer for ABA BMX in Chandler, Arizona.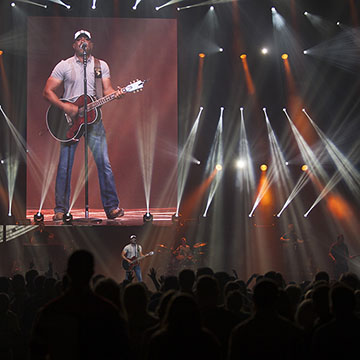 Photography provided to clients in Omaha and locations across the country.
From the first day of our company back in 1993, photography has been one of our strong selling points. Although our main focus soon shifted to motion video, we always had our Nikon along in case still photos were needed.
Many of our production assignments require photography as well as video. We have provided location and project site photographs for the railroad industry, which have been used in publications, training materials, web applications and Powerpoint presentations.
Our action sports and bicycle motocross (BMX) photography work spans four decades. We have supplied these images for book publishers, magazines, newspapers and news web sites.
Catalog and product photography is another area we excel in. We have shot hundreds of product and catalog photos.
Take a few minutes and browse our photography gallery, add us to your list of photography vendors, have us bid on your next project and let us show you how we can produce stunning results for your company.